Are you curious about the Qualia Nootropic Energy Shot or would you like to try any other Neurohacker product?
Use my coupon code FAIRY and save 15% on any order at Neurohacker Collective.
How To Use My Discount Code
1) Go to Neurohacker.com and choose your favorite product
2) Opt for the subscription (save an extra 50%) or a one-time purchase and click "buy now"
3) Put FAIRY in the discount code box on the "order summary" page & click "apply"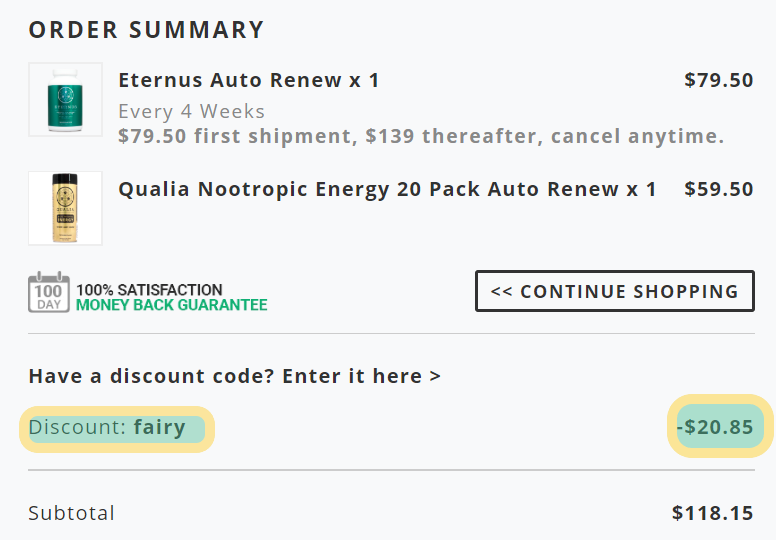 Summary
+ Save 15% with my discount code FAIRY
+ You can use my coupon code for all Neurohacker products
+ Choose the subscription order (you can cancel anytime) and save 15% plus another 50% on your first subscription or
choose the one-time order and save 15%

My Experience
I have been taking the Qualia Nootropic Energy Shot for a couple of months now and it works like a magic potion for me. It gives me a boost in energy when I need it and makes me feel focused and more alive. You can read and watch my full Qualia Nootropic Energy review here.